Protect Paradise is Corona's and Parley's commitment to put an end to marine plastic pollution.
Their commitment manifests in different activations and collaborations that culminate in joining thousands of other like-minded people to organise clean-ups along coastlines everywhere.
︎
protectparadise.com
The Fish
︎

Academy Award nominated animator PES illustrates the impact of marine plastic pollution.
To promote awareness of the devastating impact plastic pollution has on marine life, we partnered with Academy Award nominated animator PES to create 'The Fish'. Revealed just before Earth Day on April 22, the stop-motion animated film poignantly uses washed-up marine plastic waste to assemble a robot-like fish that is eventually eaten by an opportunistic seagull.
Thanks to PES popularity and the subject matter, the film was picked up organically by the blogs and TG-news accross Europe and the US.
Pay with Plastic
︎
Accepting plastic waste as payment for Corona in a mission to protect paradise.
Over summer, Corona's biggest selling period, we turned the attention to protecting paradise and gave people the chance to be part of the solution.

An estimated 8 million metric tons of plastic pollution enter the world's oceans each year. To highlight the issue, we created a campaign that saw Corona accept plastic waste as payment for beer in cities and coasts across the globe during 2019 World Oceans Week. In total, ten countries and over 100 locations got behind the initiative.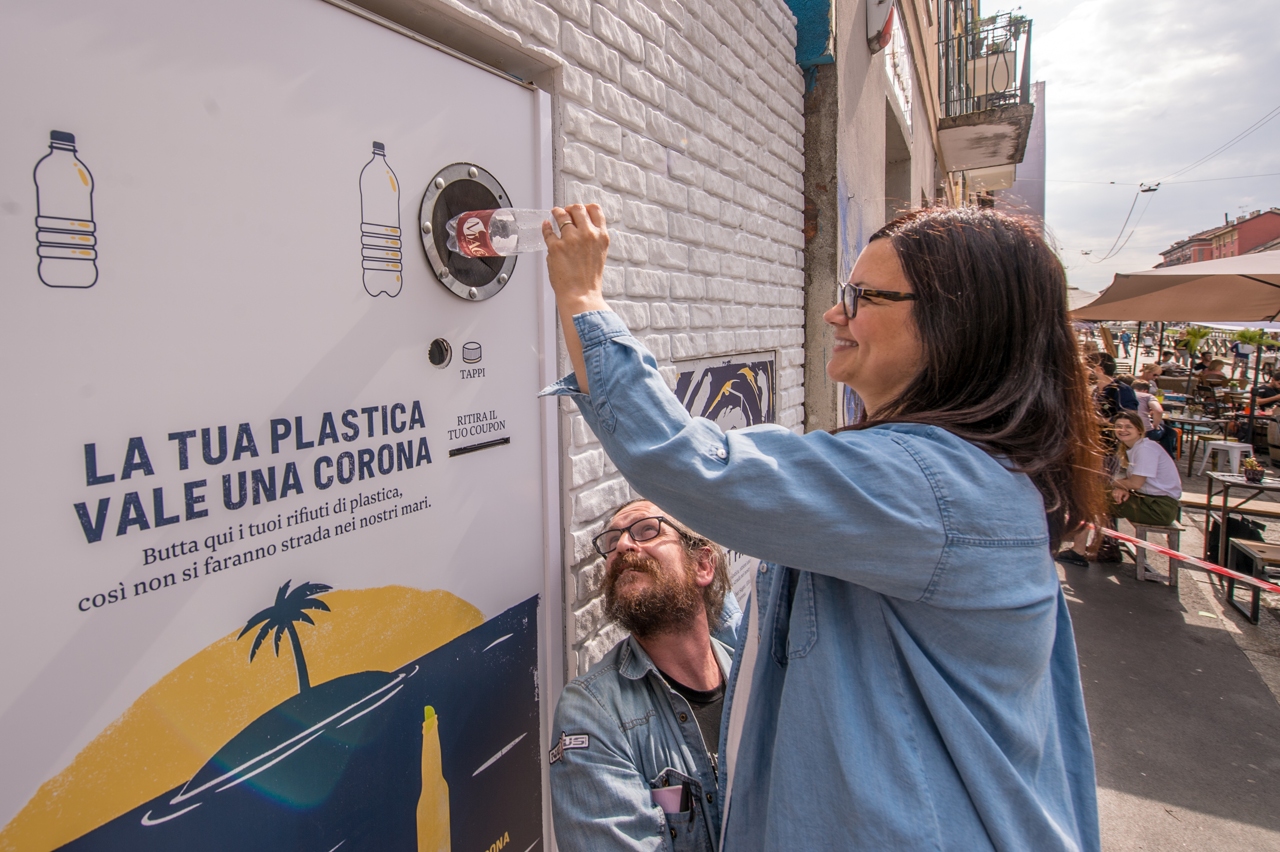 ︎Credits:
Agency:
W+K Amsterdam
Copywriter: Jake Barnes
CDs: Alvaro Sotomayor
ECDs: Mark Bernath, Eric Quanoy
Producer: Joe Togneri
Finalist at Fast Company World Changing ideas Award 2020 - link